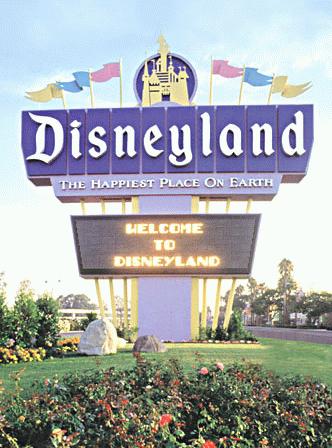 After several VERY long and stressful weeks - the trip is upon us!
First off - down 2.6 pounds this week - which is quite nice, thank you. :) Hopefully we'll maintain or even lose a bit at Disneyland. :) We are also marching slowly towards our closing date of April 7. Soon we'll be in an entirely new home with a BUNCH of new things to help support our goals. :)
That being said - let's talk turkey! Or mouse. Or duck. Or whatever!
I'm going to Disneyland! We leave Wednesday late afternoon - arrive in Anaheim - and are staying on DVC points at Paradise Pier! Thursday and Friday we'll be meeting up with Paul Barrie and Tairy Barrie (that name is SO cute) and some other friends to hang out in the parks!
We're doing lunch at CLUB 33 on Thursday! :)
Dinner at Ariel's on Friday - with the World of Color package!
Lunch at the Bayou Saturday - just us - so hopefully we'll sit by the water so Elizabeth can see the boats go by!
And breakfast Sunday at the Storyteller's Cafe before heading home!
I'll be facebooking as we go! So make sure you're following or friending me. :) I'll be taking pictures and video galore - speaking of which - one of the projects I'm going to work on after the move is really working with our video and photos to create a digital home base for it all - which means I can post some of it here, too! :)
Anyhow....I'll check in again before I leave!
But yet again I can say - and really get excited about the fact that...
MAIN STREET AWAITS!